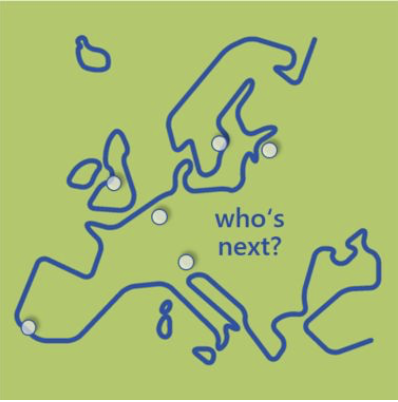 Who wants to host the IALE 2021 European Landscape Ecology Congress?
Expression of interest
IALE-Europe is launching a call for proposals to host the next IALE European Congress in 2021. The European Congress takes place every four years. In this millennium, already five editions were organised: Stockholm/Tartu (Sweden/Estonia, 2001), Faro (Portugal, 2005), Salzburg (Austria, 2009), Manchester (UK, 2013) and Ghent (Belgium, 2017).
The next European Congress is considered to be organized by (a) national chapter(s) and/or universities, institutions, landscape related networks. Also, countries without a national chapter are very much encouraged, since the organisation will be in close collaboration with IALE-Europe. 
We are looking forward to receiving expressions of interest before 15 January 2019 by sending an email to info@iale-europe.eu. 
Full proposals
Full proposals have to be submitted in Spring 2019.
Following aspects can be addressed (a form will be provided in January 2019):
Group (lead organiser(s), national chapter(s), universities, institutions involved, ...)
Proposed theme
Keywords related to the theme
Possible themes for the sessions
Scientific committee (ideas for composition, how to ensure the quality of sessions and papers)
Ideas for the congress program (general outline)
Ideas for the review process (open call for symposia, ...)
Ideas for the practical organisation (congress secretariat, website, ...)
Ideas for the excursions (destinations, organisational aspects ...)
Ideas for the social program
Sustainability issues (environmental impact, ...)
Proposed timing (month)
Location (city, country)
Venue (facilities)
Max. number of participants
Accessibility to the venue (airfare from main European cities, amenities at the venue, ...)
Accommodation possibilities for participants
Budget and financial strategy (opportunities for sponsorship, funding, ...)
Motivation (Why should the next European Congress be organised in your country?)