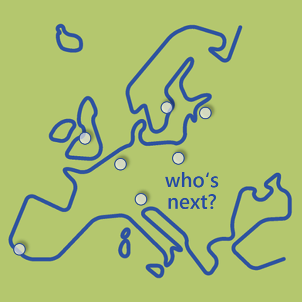 Call for expressions of interest to host the IALE 2025 European Landscape Ecology Congress
IALE-Europe is launching a call for expressions of interest to host the next IALE European Congress in 2025. The European Congress takes place every four years and is the largest event gathering landscape ecologists from Europe and beyond. Five editions have been organised in the last 20 years: Stockholm/Tartu (Sweden/Estonia, 2001), Faro (Portugal, 2005), Salzburg (Austria, 2009), Manchester (UK, 2013), Ghent (Belgium, 2017) and Warsaw (Poland, 2021/2022). The next European Congress is normally organised by national chapter(s) and/or universities, institutions, landscape related networks. Also, countries without a national chapter are very much encouraged since the organisation will be in close collaboration with and in full organisational support of IALE-Europe.
We are looking forward to receiving expressions of interest before 3 July 2023 by sending an email to info@iale-europe.eu. You will be contacted by the EC to further exchange ideas.
Feel free to contact us for further information.