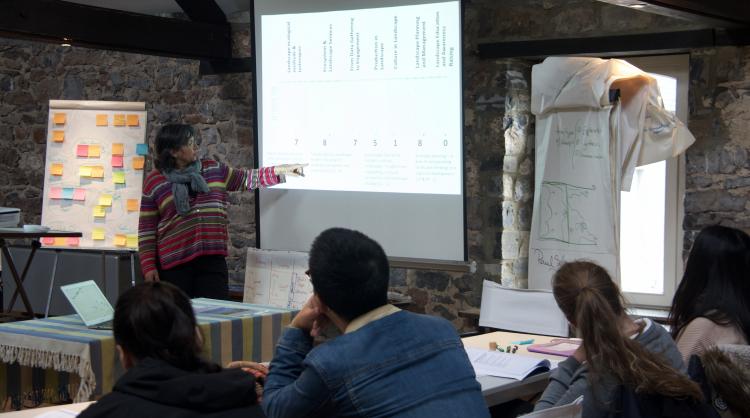 IALE-Europe is launching the Young Researchers Webinar Series. This webinar series will serve as a platform for young landscape ecologists to present and receive feedback on their work, share ideas and experiences. We will create a relaxed venue for making new friends or saying hello to established connections. 
Details of the first webinar:
María García Martín – Connecting with landscapes for sustainability: landscape values, stewardship and products
Wednesday 13 January 2021 16:00-17:00 CET
Veerle Van Eetvelde – IALE-Europe President – Welcome
María García Martín – Postdoc the Swiss Federal Research Institute WSL. 
María García Martín, graduated in Geography and the Master in Land Planning and Sustainable Local Development, Universidad Autónoma de Madrid, obtained her PhD at the Chair for Landscape Management, Institute of Earth and Environmental Sciences, University of Freiburg in 2019. She previously worked at the Chair of Social-Ecological Interactions in Agricultural Systems at the Universities of Göttingen and Kassel. Her PhD research focused on "Connecting with landscapes for sustainability. Characteristics of, challenges to, and opportunities for integrated landscape management in Europe". María García Martín has a close connection with IALE, since she participated in the IALE-Europe PhD course in Copenhagen (2015) and received the IALE-D award 2019 for best PhD dissertation from IALE Germany. 
The webinar will take place on Zoom. After your registration, you will receive a link to participate in the meeting, by using the Zoom app or desktop client.