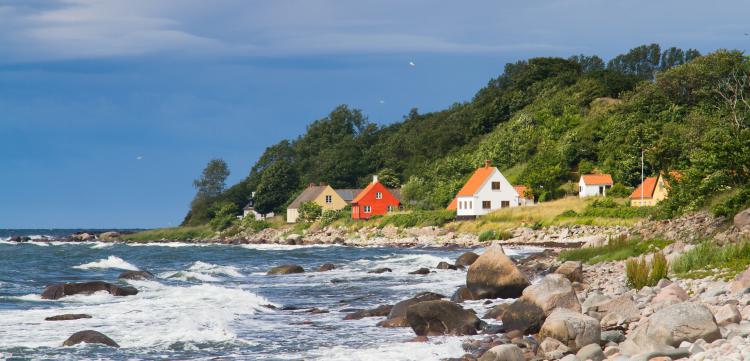 Cultural Landscapes, Sustainability and New Modes of Governance
October 4-9, 2015, Copenhagen, Denmark
Cultural landscapes are undergoing radical transformations due to economic, technological, and demographic changes. These transformations are often uneven distributed and have various social and ecological consequences. To cope with the consequences of these changes, environmental and rural development policies have been designed and implemented over the last 30 years, but with various degrees of success. Lack of effectiveness and efficiency in combination with demands for more democracy in policy making has in the meantime called for new forms of governance for cultural landscapes.
New modes of governance for cultural landscapes include various public-private initiatives aiming at guiding and steering the landscape development in a sustainable direction. Although these governance activities are carried out under different headings like participatory planning, network governance, communicative planning, they all share some common components: collaboration, participation, learning, adaptability and self-governance.  
On-going landscape changes and related pattern and processes have been the focus of landscape ecology studies for many years, but often with a strict analytical focus, and it is hard to identify how much such analyses have truly been able to inform decision making. However, recently landscape ecology has engaged in broader fields of actions including different aspects of landscape governance. Therefore, this PhD course is under the umbrella of landscape ecology, since this discipline has a clear inter- and trandisciplinary approach.
The objective of this course is to provide a platform for discussing the state-of-art for such new governance activities targeted cultural landscapes and shade light on how they operate: What are the institutional set-ups for such activities? How do they work in practice?  What are the outputs in term of new plans, policies and management? What are the outcomes in term of landscape changes and local social capital? What are the consequences of such activities in terms of professional skills and competences as well as in terms of continuity in policy objectives and goals? How can landscape ecology principle be of use for new governance activities?
Through lectures and discussions, the students will be presented to theories about new forms of governance as well as critical reflections on how these activities work in practice within a landscape context. Furthermore the course will give insight into how to analyse and assess new governance activities within a sustainability context, for example based on the students own research and experiences from various parts of the world.  
The course is open for all PhD students from all over the world with an interest in cultural landscapes and their governance.